This Halloween (OCT 26th-31st) you can grind your way to an ev.io skin! 


If you haven't already heard, ev.io skins are bought in SOL, a cryptocurrency. Ev.io sponsor Fractal will be distributing 10K USD worth of Solana over the course of 5 days to players. Players earn the 10K (in SOL) in a new survival earn mode which will be enabled on Wednesday, October 26th at 11 AM EST. SOL, the native cryptocurrency of the Solana blockchain, is accepted at most major crypto exchanges, and can be exchanged for USD. Use your SOL to buy an ev.io skin here!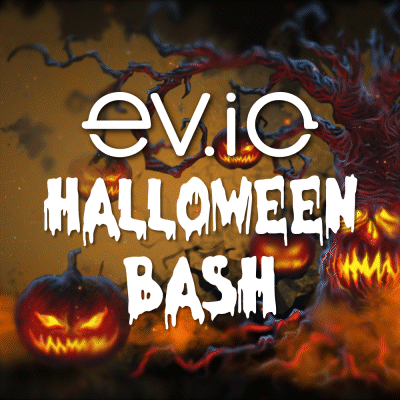 What you need
A Fractal wallet. Create a Fractal wallet in 2 clicks. After you login with your ev.io account, click "profile" at the main menu, then click "connect wallet," then click the "Fractal" option. You now have a Fractal wallet you can manage at fractal.is/account
Show up at ev.io logged into your account on October 26th at 11 am EST. If you have a Fractal wallet connected, you'll automatically be put in the special halloween game mode when you visit ev.io (or you can access it from the game mode drop down in the main menu). In this game mode, you'll fight endless waves of zombies. You'll earn more e, the longer you survive!
(optional) grab 3 friends to help you grind (max of 4 human players allowed in a game). You can enter the game mode as a party and make more e faster, with people in your party working together.
You do not need ev.io NFTs or anything else whatsoever (besides the above) to participate and earn. There will be a daily limit for the amount of e each user can earn per day and this value may change to assure the 10K pot lasts the full 5 days leading up to Halloween. 

After you earn at least 1000e, you can convert it into Solana, a cryptocurrency, from your profile screen. With enough Solana in your Fractal wallet, you can purchase ev.io skins at fractal.is/ev. Once purchased, the skins exist as NFTs in your Fractal wallet. You can equip them in the game from "profile" as long as you have your Fractal wallet connected.
Ev.io skins do more than make you look cool. You can earn more cryptocurrency with your skin by entering earn game modes...which you can use to cash out or buy more ev.io skins! Read more in our discord about how earning with skins works (click the #earn channel).

Good luck!