deprecated - do not use this client as it is no longer maintained. the browser version should perform better. 
Click one of the links below to download the official ev.io client. The client allows running the game at a higher framerate than is available by default in browsers, which is nice if you've got a monitor with a high refresh rate.
Windows

When you initially download the file it may warn you that it's unsafe because it's not recognized. Click "Keep" to download the file. The client is a stand-alone program, so once it's downloaded, move it to whereever you'd like on your system. When you first run the file, Windows will warn you that it's from the internet and you'll have to click a few things to run it for the first time: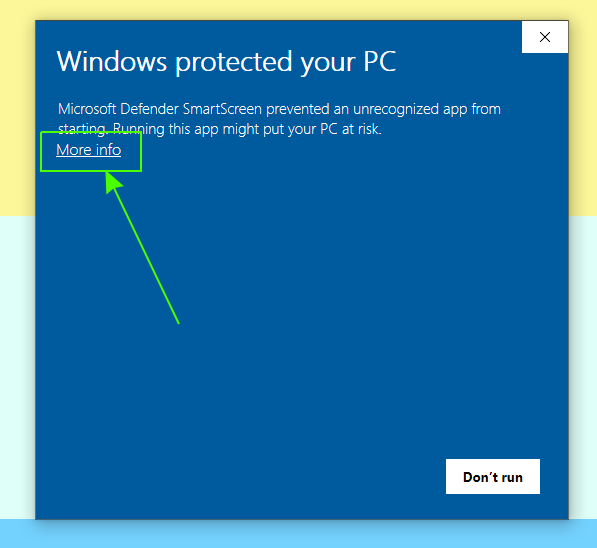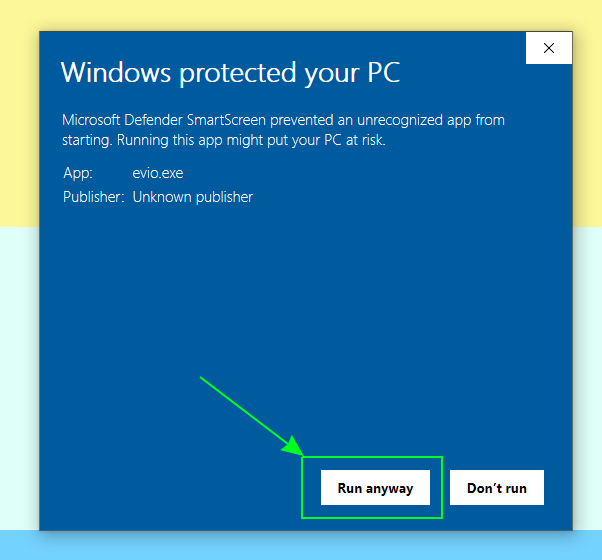 MacOS
The client comes as a dmg file, from which you can install it as you would any other Mac app.
After installing and trying to open, you will likely get a warning like this: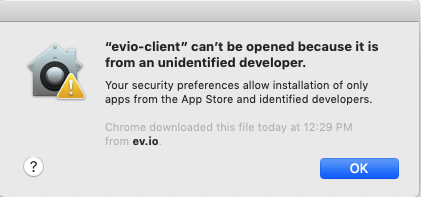 To get past this warning, you must right-click the app in the Applications folder, hit "open" then "open" again at the following prompt.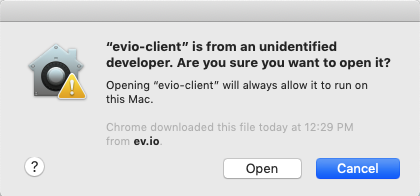 Linux
For linux, download the above zip file and unpack it somewhere on your system. Then navigate to where you've unpacked it in a shell and make the main binary executable with:
chmod +x evio-client
Then you can create a launcher for the game by point it to that file or just run it with ./evio-client